Course details
Premium course B ♪ with 2 hours and half drinks all-you-can-eat 11 items that can enjoy crab nails, beef etc.! ◎ Party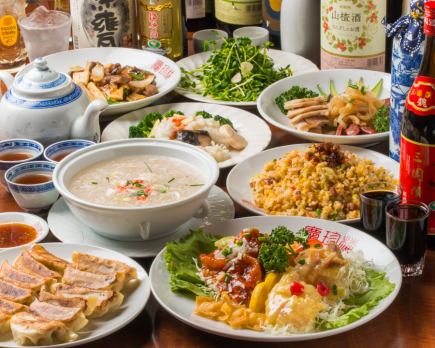 4500 yen
4,500 yen (tax included) / 1 person
Reservation deadline

2 days before 15 o'clock on arrival desire day
All-you-can-drink for two and half hours!
Gyeongjin's popular menu is stepping all along!
Course menu
Assorted five kinds of cold weeds
Baked dumplings
Baked
Stir-fried seasonal vegetables
Chili sauce of a large shrimp
Large shrimp with mayonnaise
Crab nail
Stir fried beef with oyster sauce
Fried specialty XO fried rice
Shark's fin soup with a fifth grain
Seasonal fruits
150 minute system (30 minutes before LO)
※ You can add stewed boiled shark fin with + 1500 yen!
2018/11/29 update