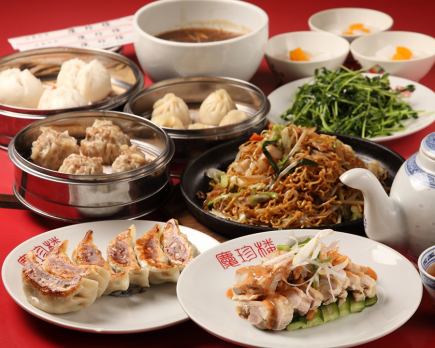 Dim Saturday course ♪ with 2 hour drinks all-you-cans ★ Small Long Package · Baked Goods · Sesame Dumplings etc. 9 items in total for those who like dim sum! ◎ Party
3200 yen
3,200 yen (tax included) / 1 person
The number of dishes

9

items
Maximum number of people

3

persons-
All-you-can-drink for 2 hours!
It is for those who want to enjoy a lot of dim sums.
Course menu
Assorted three kinds of cold weather
Shark's fin soup
Gyoza
Stir-frying beans
Small crew
Baked
Sesame dumplings
Shanghai fried noodles
dessert
※ Dim Size can be changed by consultation. Water dumplings · spring rolls etc are OK.
120 minute system (30 minutes before LO)
※ All you can drink is extended at 500 yen per person (for the number of people).
2018/11/29 update
Reservation deadline

Until 12 o'clock on the day of visit to the store